Adi part 3
Adi part 3
(see also Adi part 3 recovery training)
Driving instructor training>Adi part 2>Adi part 3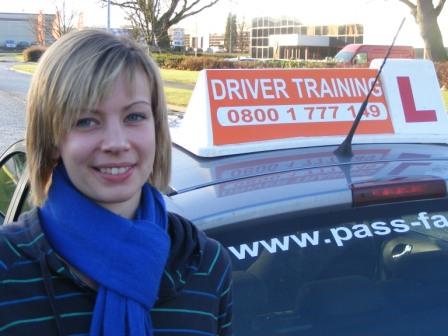 If you are becoming a driving instructor or are just thinking about it, then you need to know what your final part of the qualifying exam is all about.
The objective of the test is to assess the quality of your instruction and your ability to pass your knowledge on to your pupils.
Put simply, the adi part 3, is a teaching exam. The way you drove to pass your adi part 2, is now what you should be telling me that i need to do. It is to see if you have any ability as a teacher or whether you will sit there and expect me to figure it out for myself.
The test is split into two parts, each of which last approx 30 minutes. You must pass both parts on the same test to qualify to become a driving instructor.
Adi part 3 exam
You will be asked to demonstrate your knowledge and ability by giving practical driving instruction to the examiner who is playing the role of a pupil. These are done by means of Pre-Set Tests (PST's)

The standard of the pupil is selcted by the examiner and he will choose two from these options:-
* A beginner or partly trained pupil
* A pupil who is about test standard
* A qualified driver, taking driver development training.
Adi part 3 test
For each of the adi part 3 roles, the examiner will select a a test that will include the pre-set combination of two of the exercises listed below.
* Safety precautions on entering the car and explantion of the controls
* Moving off and stopping
* Driving the vehicle backwards whilst entering limited openings to the left or the right
* Turning the vehicle around to face the opposite direction, using forward and reverse gears
* Parking close to the kerb using reverse gear
* Instruction on how to use mirrors and perform an emergency stop
* Approaching and turning corners
*Judgement of speed and general road positioning
* Dealing with T junctions
* Dealing with all aspects of crossroads
* Dealing with pedestrian crossings and giving appropriate signals by using your indicators and arm in a clear and unmistakable manner
* Meeting, crossing the path of and overtaking other vehicles, including allowing enough clearance to include following distance for other road users.