driving lessons wednesbury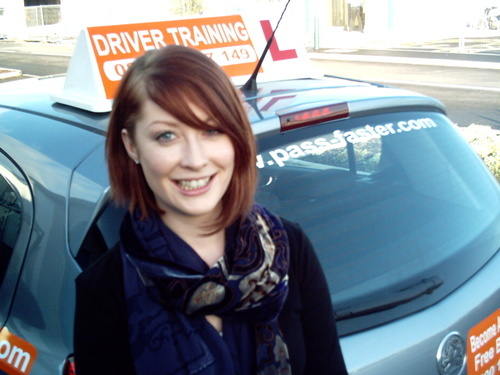 1st 4 driving lessons in wednesbury £50
Student discounts
Intensive driving courses
Driving lessons in wednesbury.

0800 1 777 149



Driver Training Ltd are DSA registered, and are your first choice for local driving lessons. All of our driving instructors are licenced by the DSA, which means that you know that you are getting the very best driving instruction, whilst getting it at great value for money prices.
For new drivers we offer the first 4 lessons for £50. If you are a student then your normal driving lesson price is £19 per hour and if you pre-pay 10 hours it only becomes £18 per hour.
All of our telford driving instructors offer fun and friendly driving lessons, so you can feel relaxed and at ease. They will also help you with your DSA theory test and explain whhat it entails or you can do it online.
Driver Training Ltd offer free pick up and drop off from home, work or college, so whether you go to work or college in wednesbury your driving instructor can meet you at a time that is best for you.
For those who don't wish to take a long time learning to drive, then why not consider one of Intensive driving courses? These courses are between 8 and 40 hours and allow you to learn at a much faster rate, so you can get to driving test standard as quickly as you wish. Infact its normally between 1 and 5 weeks!
We also do a Guaranteed pass course so that you pay one fixed price and we keep giving you driving lessons until you pass your driving test.
*First 4 lessons £50 *Student discount *Pre-payment discount
*Intensive driving courses *1 week courses *college pick up
*Online theory test help *Fast pass courses *Free test help
Intensive driving Courses

Waiting for what seems like hours at the bus stop every morning in the pouring rain or gazing down the long track of a railway line in the hope that your train won't be delayed again are not great ways to start off your day. Whether you chose to commute by a mode of ever unreliable public transport or go by foot, getting to where you need to be can sometimes be a frustrating and bewildering affair.
For many, learning to drive is the only option when it comes to getting from A to B as quickly and as efficiently as possible but perhaps you don't feel as though you have the time to fit in just one or two hours of driving lessons per week, or perhaps you have a strong desire to get away from your usual mode of transport as soon as possible.
Who needs this type of Intensive driving course?
Professional people who suddenlty find that they quite quickly need a licence

People who need to pass quickly

People who don't wish to spend months on lessons but want to be independent and not having to be reliant on buses or parents
Intensive Driving Courses are suitable for people who want to pass there driving test in ONE to THREE weeks and don't want to spend months and years learning.

You will need to have 2-4 hours a day to spend learning to drive. All courses can be altered to fit your circumstances and timetable.
| | | | |
| --- | --- | --- | --- |
| Hours | Theory test passed | Course lasts | Cost |
| 8 | YES | 2 days | £160 |
| 15 | YES | 5 days | £300 |
| 20 | YES | 2 weeks | £400 |
| 25 | x | 2 weeks | £500 |
| 30 | x | 2-3 weeks | £600 |
| 35 | x | 2-3 Weeks | £700 |
| 40 | x | 2-4 Weeks | £800 |
NOT INCLUDING TEST. (To be booked separately)
**All fees need to be paid 1 week before of your driving course. 7 days cancellation is needed before for all course cancellations, without loss of course fee. or You will have the same driving instructor as far as is possible for the length of your course.
On a Semi-Intensive course you can pay in full or in stages. You will learn on a one to one basis with no other pupils in the car.

INTENSIVE CRASH COURSES



Hourly driving lessons can take several months until you and your driving instructor feel you are ready to take the big test, and for this reason we at Driver Training Ltd have devised a number of local intensive driving courses that could see you passing your test first time and in a matter of days. While an intensive driving course isn't immediate it does offer a much quicker solution and it is quite possible for you to take a week or two off work as part of your holiday allowance and achieve something incredible.
Intensive driving courses, also referred to as crash courses, can be the quickest and most cost effective way to get your driving licence, and if you are the kind of person who likes to get things done, then these intensive driving lessons are just perfect for you. If you want to pass your test quickly, are willing to learn and attend your intensive driving course with the right attitude it could take you as little as five days to become a fully qualified and competent driver.
For driving lessons in and around wednesbury
call us Free on 0800 1 777 149
or fill in the form at the bottom of the page.