Become a driving instructor shrewsbury
Driving Instructor Training Shrewsbury
Driving Instructor Training Shrewbury, Shropshire - 0800 1 777 149

LATEST PASS - June

Mo aged 23 passed his Instructor training at Shrewsbury FIRST TIME witha 5-4

If you want driving instructor training

shrewsbury

or just want a change of career and are thinking about the possibility to become a driving instructor, the choice can seem endless. Do I respond to the high profile tv ads? Do I go with a company that is a household name? Or do I go with the driving instructor who taught me to drive?
We give you the best of both worlds! One of the uk's fastest growing driving schools but with a reputation for quality that is second to none, you can be sure that all of your driving instructor training is done with you and you alone in mind unlike the national schools who teach upto 10 people at a time.

Driving Instructor Training Shrewsbury
Why not

become a driving instructor in shrewsbury

or have your driving instructor training with your own personal Ordit registered trainer, give yourself the best chance of passing!
Become Driving Instructor Shrewsbury

Become your own boss and have a government recognised qualification.
Earn upto £600 per week
Choice of Car
Work the days YOU want to
Free Continued professional development
Train Around Your Current Job
All driving instructor training can be fitted around your existing job, at times and days to suit you.
We come to you
Driving instructor courses to suit your budget
We have a range of courses available in shrewsbury to suit your budget from as little as £35 a hour.

Order your driving instructor training starter pack
Why not start the ball rolling today, by ordering your starter pack to help you become a driving instructor
Become driving Instructor Shrewsbury
YOU NEED DRIVER TRAINING!!
0800 1 777 149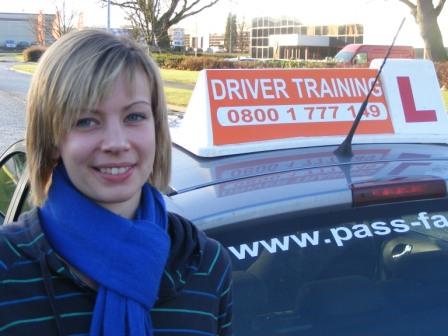 Train to become a driving instructor in shrewsbury and you can acheive all of the above and more!!

From full courses to pay as you learn, we offer the most comprehensive and focused approach to helping you become a driving instructor. Our instructor training is done on a one to one basis, so all of the training is about you. (unlike some instructor training courses where there are 2 or 3 trainees in the car)

We are ORDIT registered which means you are getting value for money and you will be taught to the highest standards. That's why we currently have an 85% adi part 3 pass rate - almost 3 times higher than the national average!!

If you are in shrewsbury or surrounding areas give us a call today