Five Facts Everyone Should Know about parking
The five facts everyone should know about parking
Before we get to the nitty-gritty, if you only take in five things about parking, remember ...
There's no standard 'single yellow' parking restriction

You can sometimes park on a single red or yellow line, but many assume there are standardised times – that's a mistake. There's no shortcut so always check the accompanying road signs. Generally speaking, you'll be barred during peak daytime hours but are usually OK at some point on evenings and weekends.
When it comes to double yellows you simply can't park, though you can sometimes stop to load or unload. There are also some exceptions for Blue Badge (disabled) holders. With double reds, you can't even stop, unless you are a Blue Badge holder and are dropping off a passenger. See the full red lines and yellow lines guides below
Watch your wheels
Make sure your motor is completely within any defined spot, such as a residents' or pay-and-display bay. If just one wheel is outside, you could get a ticket.

In London, especially, unless signs specifically indicate it, don't park on the pavement and keep your car as close to the kerb as possible. If more than 50 centimeters from the kerb (unless within a bay) you could get a ticket. This also means double parking is prohibited unless you're loading or unloading for no more than 20 minutes.
Proudly display your permit or ticket
If you have a special permit (such as a residents' or disabled permit), a warden must be able to see it and clearly read it otherwise you'll probably get a ticket. The same goes for any voucher or pay-and-display ticket you've bought. While this sounds obvious, permits can fall off after a few months' wear so make sure they are securely fastened. Plus, if you simply load one parking ticket on the next on the dashboard so there's a whole pile, making the current one difficult to distinguish, that can get you a fine.
Also, if you have a residents' or other permit, note the renewal date as, if you miss it, and you park outside your home, it's likely you'll get a ticket.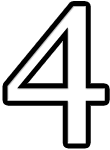 Bank holiday rules alter by council
Many people wrongly assume you can park where you want on a bank holiday. Some councils will allow you to park in a residents' bay or on a yellow line but others won't. Sadly, there is no hard and fast rule so, if unsure, check the council website for the area you wish to park in or the message on the parking meter or ticket machine. If unsure don't do it. See the bank holiday restrictions section.
Beware EVERYTHING in private car parks
Most of this guide is about parking on public roads but the rules change on private land or in private-run car parks – whether in supermarkets, hospitals, housing estates or elsewhere. Here, you're entering the land of the cowboys, where you can be asked to pay huge amounts without reason, or for just minor 'offences', so always check signage (it may be hidden) and be ultra cautious.
If you get an unfair ticket, as is common, DON'T automatically pay it. The firm has no right to fine you; all they're actually doing is invoicing you – though it'll be dressed up like a fine. See the fight private parking tickets guide for full info.
Where can I park?
The first rule is to use your loaf. Don't do anything stupid such as parking on a zig-zag, bus stop or taxi rank, or blocking traffic or entrances, otherwise you can hardly quibble if you get slapped with a ticket.
But for the law-abiding majority, parking rules are full of jargon and are difficult to understand so we've answered your key questions below:
Important note before you begin
Parking rules across the country are confused, even official sites like Direct Gov or Transport for London can contradict. We've worked through as much original source material as we can, but rules may very in different parts of the country, so it's important you always double check your local rules before acting if you're not sure and see this as a starting point only.
What if there are no road markings?
In rural or suburban areas you'll usually be able to park for free when not in a busy part of town where there are no road markings. But there are still some basic rules you must follow which means you cannot park anywhere without markings:
Avoid parking near the top of a hill otherwise you may not be seen by approaching vehicles.

For the same reasons, never park on a bend.

Ensure you're not on a red route clearway. If you can't see a red route clearway sign, or simply weren't looking for one, this generally means you cannot park on busy roads, so stick with residential streets or roads where many other cars are parked.

Don't park within ten meters of a junction.

Don't park where the kerb has been lowered to allow vehicles to access a driveway.