Blind spot mirrors why you need them
This is an Image & Text block. Click on this text to start editing and enter your own text with some basic formatting. Just click anywhere outside the text box when you're done to continue working on the rest of your page.
To change the layout and appearance of a block, such as the size of its images and columns, click on the Change Layout button on the block toolbar, to the right of each block.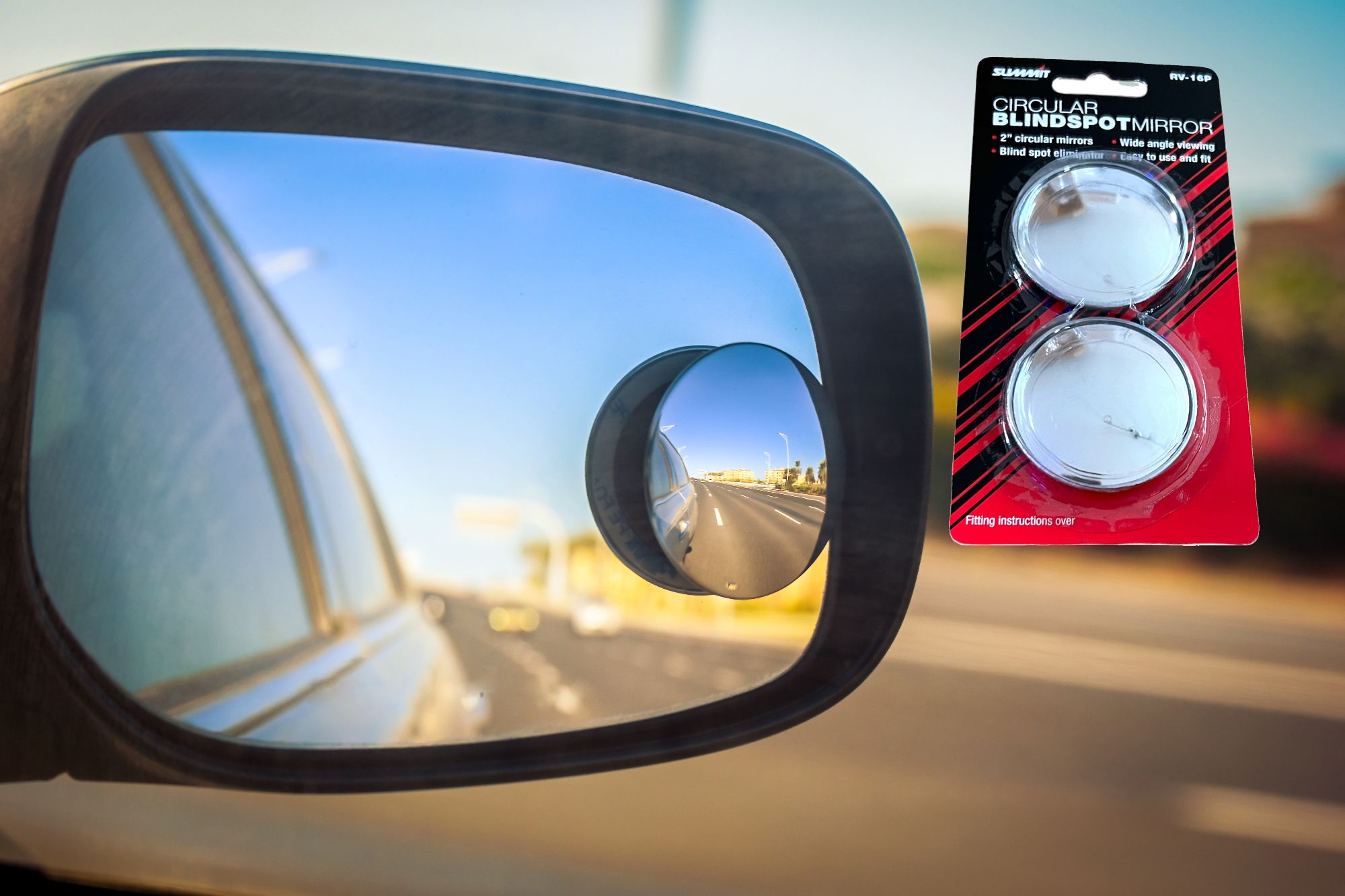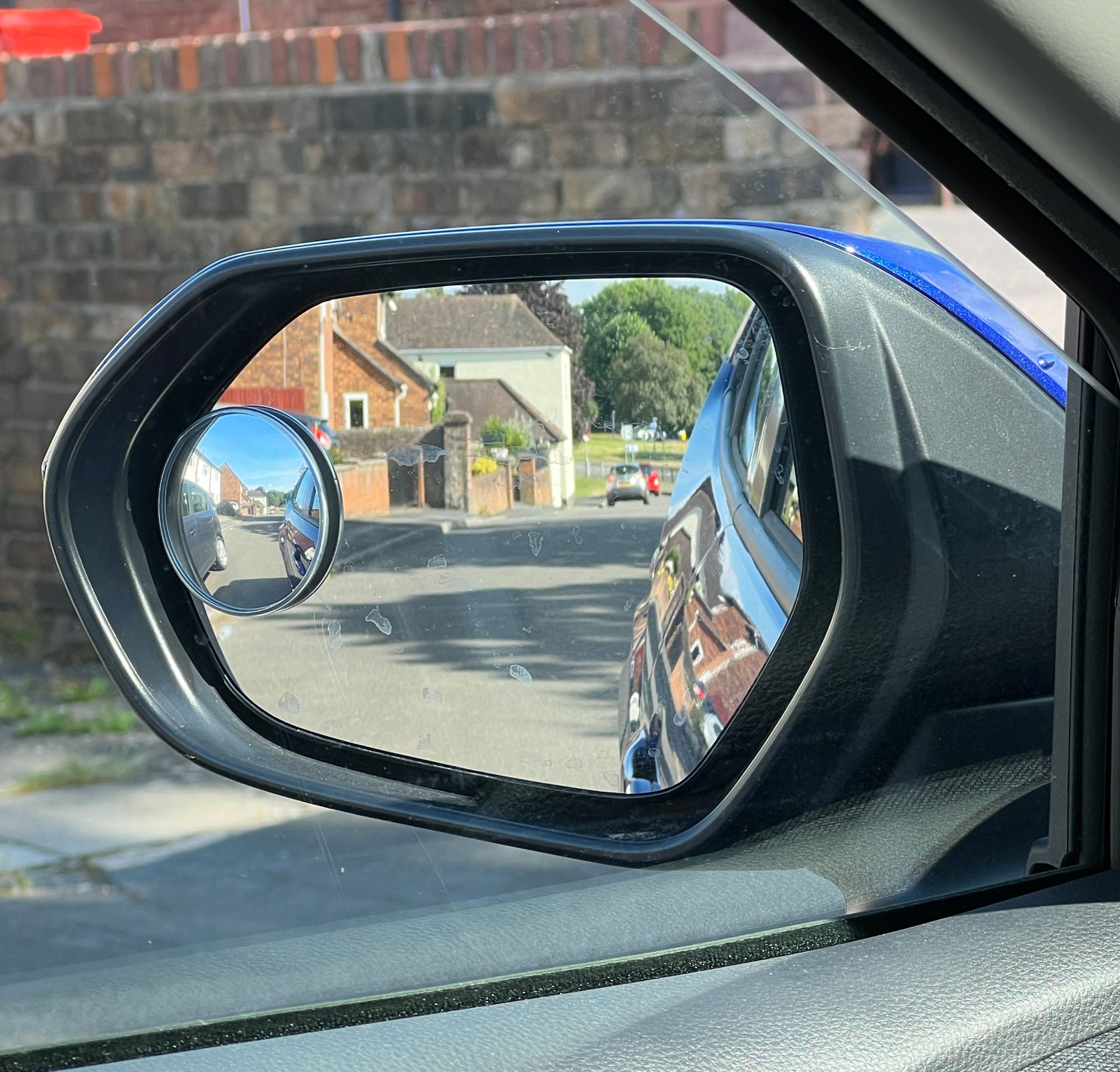 Blind spot mirrors for cars and vans
This is a classic example of why a blind spot mirror is so effective
This is the view from the drivers side of the vehicle
In the normal mirror There appears to be NOTHING at the side of our vehicle
HOWEVER in the blind spot mirror we can clearly see that we are still alongside a car
So to try and move back to the left at this point would be a catastrophic mistake
WITHOUT THE BLIND SPOT MIRROR - YOU WOULDN'T KNOW THAT CAR WAS THERE!!
How To Install a Car Blind Spot Mirror
How to install the car blind spot mirror
THIS IS LITERALLY A 30 SECOND JOB
Step 1 - Clean mirrors thoroughly with alcohol or other glass cleaner.
Step 2 - Strip off the paper on the adhesive from bottom of blind spot mirror.
Step 3 - Stick the adhesive to the mirror.
Step 4 - Press down firmly around the blindspot mirror and hold the edge of the side mirror to steady it.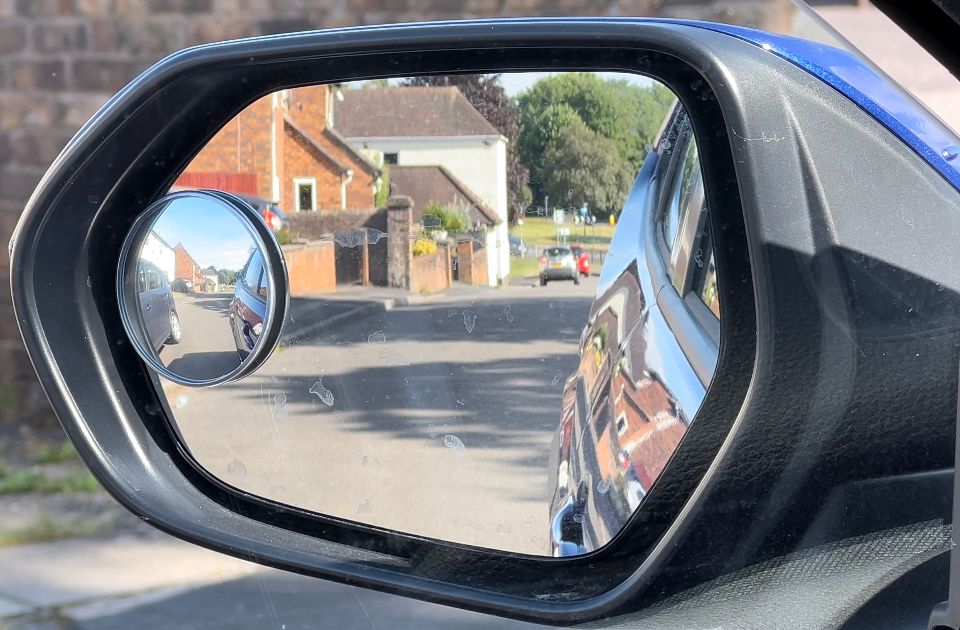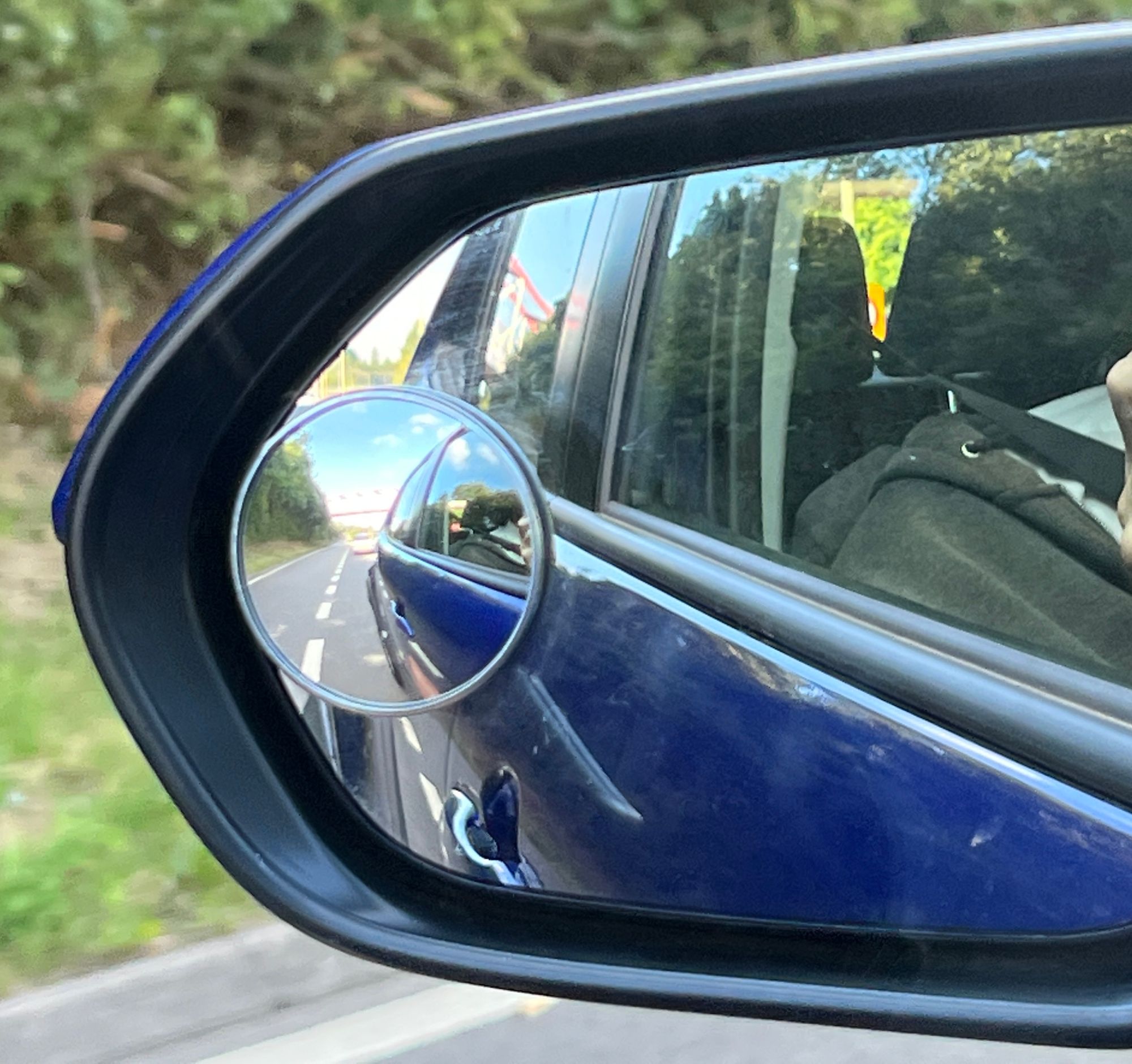 This again shows just how important it is to use blind spot mirrors
From the passenger seat in the Large mirror - all you can see is the side of the car
In the Blind Spot Mirror - You can clearly see the lane to your left and any traffic in it!
The kerb and grass verge
And also the car behind and whether it would start to under take you
NONE of this can be seen in the large mirror
BUY YOURS HERE JUST £4.99