Understanding driving Faults on a Driving Test
When facing a driving test, distinguishing between minor and major faults is crucial, as the differences for passing or failing can be significant.
While some cases are straightforward, the examiner's discretion in determining the severity of a mistake plays a pivotal role.
Mirror Checks: This is the 2nd most common reason to fail!

Not checking mirrors can be a driving fault. However, the key is whether the lack of observation compromised safety for you, fellow drivers, or pedestrians. For instance, turning left and not checking the left mirror can be a driving fault, but if there's a bike or scooter there it's a serious
Stalling the Vehicle:
Stalling the car is a common error during tests and is typically considered a minor fault. If stalling occurs regain composure, engage the handbrake, and restart the car safely. Stalling is not serious unless it occurs in a hazardous situation like a busy junction or roundabout.
Brushing the KErb and Undue Hesitation
Light Contact with the Curb:
A slight touch on the curb during manoeuvres like a parallel park results in a driving fault. Forceful contact with the curb is a serious fault. If pedestrians are near, contact on a kerb near them might change the fault to serious
Undue Hesitation:
Uncertainty when pulling out of a junction or navigating a roundabout won't necessarily lead to failure. Waiting for a safer opportunity to proceed is acceptable, but repeated failure to seize chances may result in a serious fault.
As will stopping or giving way when you are not suppposed to
Handbrake
While it should be engaged when parked, its absence during certain situations won't necessarily cause failure, as long as it doesn't compromise stability.
Steering Technique:
Crossing hands on the steering wheel isn't an automatic failure. Vehicle control is priority
Driving Below the Speed Limit:
Driving slower for safety is acceptable, but excessively slow driving endangering others or causing significant delays will result in a serious fault.
So for instance doing 32 or 33 in a 40 - If its safe to, get to 40.
Eyesight Test / Show me - Tell Me Questions
Failing the EyeSight Test:
The inability to read three consecutive plates would result in failure. The examiner will provide 3 chances to read the plates correctly.
Failing the Show Me/Tell Me Questions:
Getting both questions wrong generally counts as one driving fault. A failure might occur if you show a lack of control, like drifting lanes while attempting a task.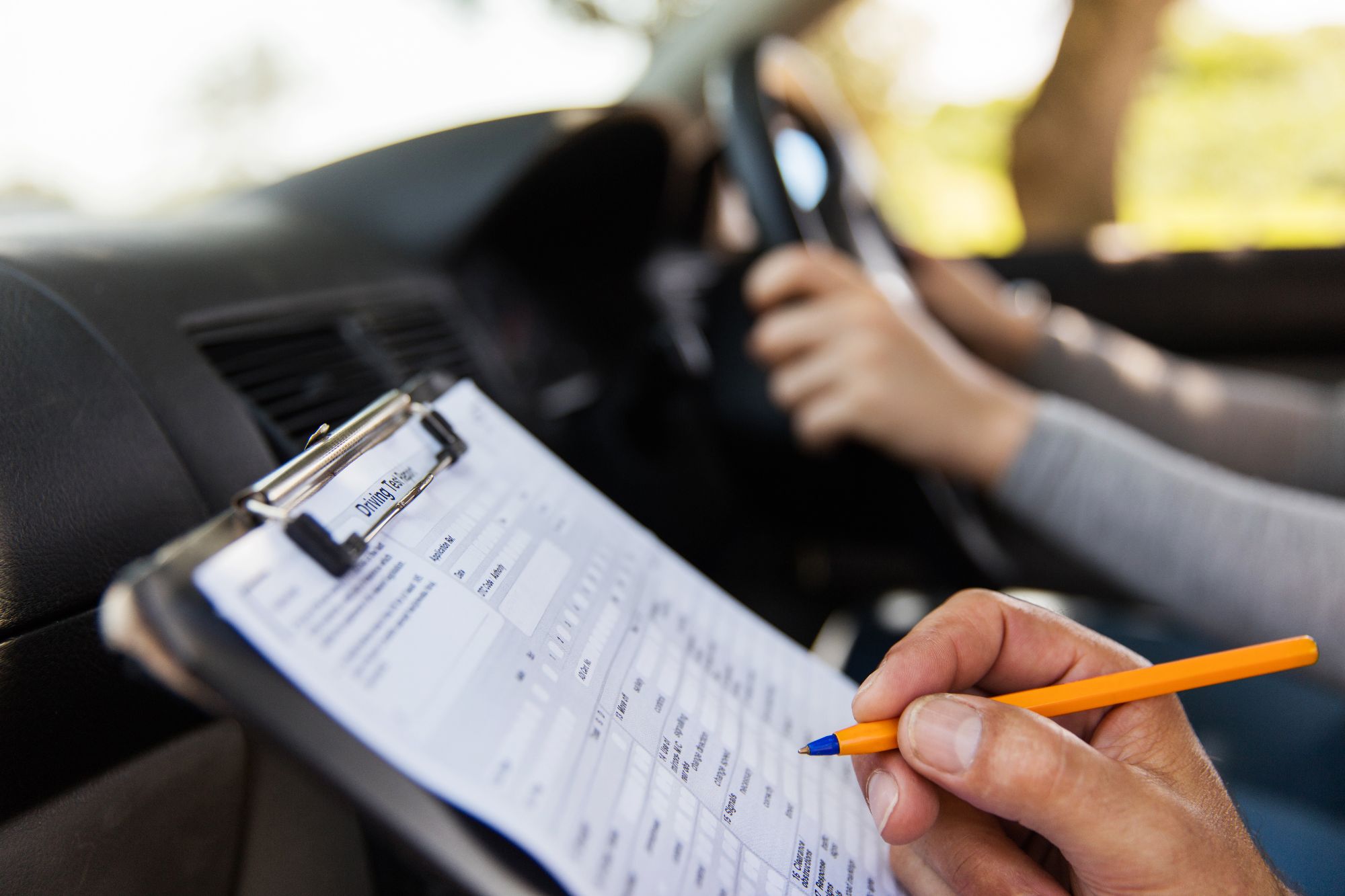 Please complete the form below and click the Send button to get in touch with us.
Thank you for submitting the contact form.

Monday - Friday:
09:00 am - 6:00 pm
Saturday - Sunday:
10:00 am - 3:00 pm